Another Successful ISA World Water Week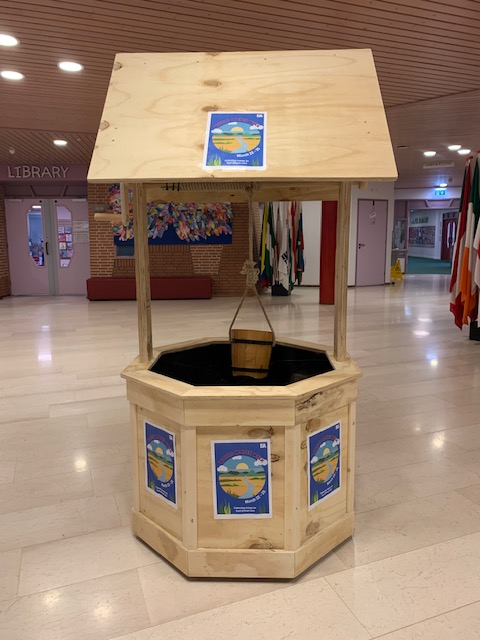 Every year since 2004, ISA has supported the East African Care organisation in constructing various projects such as building wells, toilet blocks, and supporting sustainable agriculture for villages and schools in Kenya. One way that we do this is through World Water Week, a fundraising event that is organised annually by the Lower School Student Council.
Taking Action
This year, the Lower School Student Council wanted to think about how we at ISA can take action and save water ourselves at home and in our community, to support human balance and ensure a sustainable planet for all people.
They commissioned a Wishing Well to be purpose-built by the Facilities department, which was placed outside in the car park every day during World Water Week. The Student Council asked families to raise money by placing donations directly into the wishing well and also encouraged classes to start their own collections in their homerooms. At the end of the week, each homeroom added their donations to the wishing well.
Sustainable Futures
This year, we managed to raise a fantastic 1026 euros for East African care. At ISA, we believe in developing communities and place a great deal of value in ensuring a sustainable future for all people. Taking action with empathy and continuing to support both local and global sustainability projects to ensure that all people have clean water is of the utmost importance to our school community. Thank you to everyone who took part and donated!