Although students are busy and engaged with distance learning at home, it can sometimes be challenging for a parent to know what is going on in their child's virtual classroom. ISA's new MYP Coordinator, Douglas Beam, wanted to reassure parents that despite the challenging circumstances, both students and teachers are continuing to learn together and engage with each other. Therefore, in an effort to share some of the exciting things that are happening in distance learning, he created a spotlight series on the MYP classroom so that parents could get a real understanding of some of the many exciting learning experiences in our various MYP classrooms.
Grade 6 Digital Design
Digital Design teacher Cherry Siddall is leading her students through the process of making digital games using the game-making website Scratch. The grade 6 students started their digital design class at the beginning of the second semester, so Ms. Siddall used the game as a way of having the students introduce themselves to her and her students have already made connections between design and math and are putting their design skills to work in a fun way.
Grade 7 Individuals and Societies
Students in grade 7 are working with their teacher Ms Camila Geld to understand the impacts of the medieval church on society. At the same time, the students are developing their abilities to write a paragraph in PEAL format (point, evidence, analysis, link), which is a skill they have been working on with Ms Williams in English class. Students are working collaboratively to help each other classify the different parts of paragraphs using technology platforms like Google Classroom and Peardeck.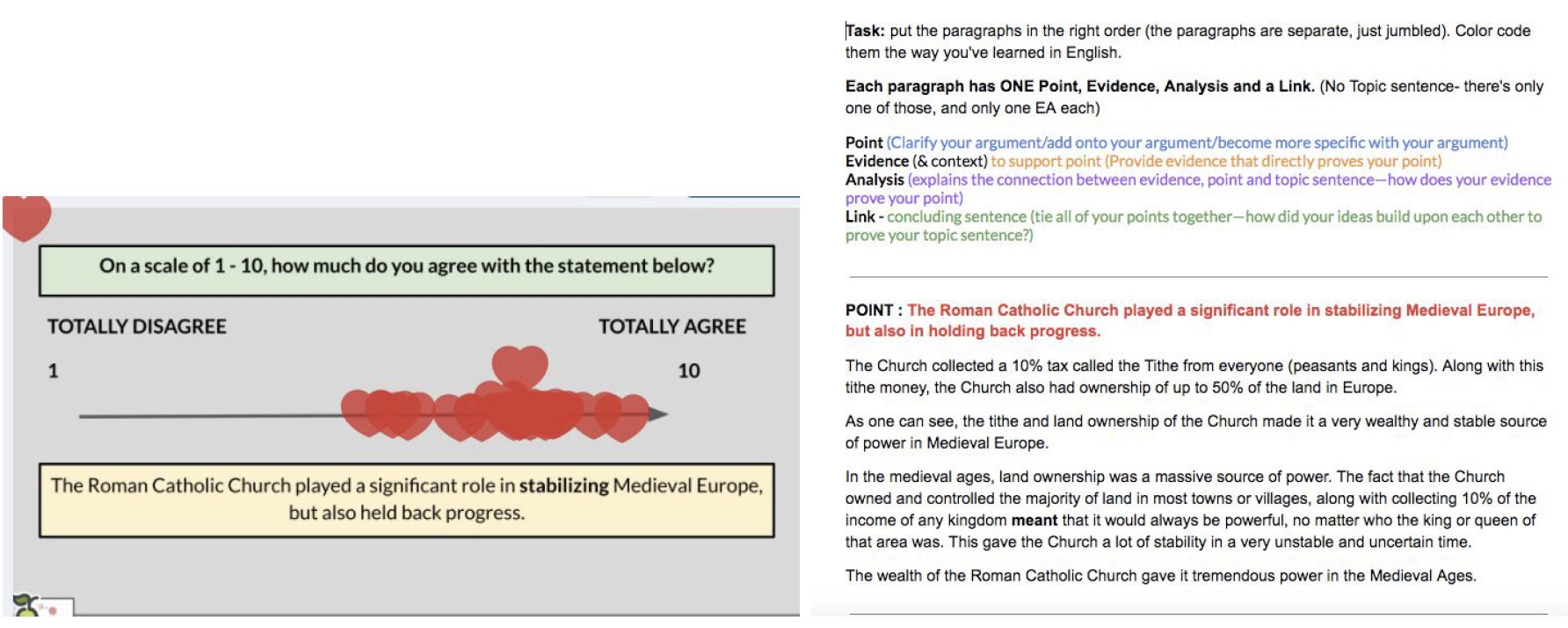 Grade 7 and 8 Intermediate Mandarin
Grade 7 and 8 Intermediate Mandarin students are considering the impact of lockdown on a healthy diet. Students are researching recipes for healthy meals in Mandarin under the guidance of their teacher Ms Vivian Lakwijk. Students are also practising communications skills on multiple platforms. After completing their recipes, students were encouraged to make cooking show videos to demonstrate their knowledge and develop their speaking skills. In celebration of the students' learning experience, the videos are shared on Flipgrid and will be compiled as a class project for healthy food choices and the necessary life skill of cooking.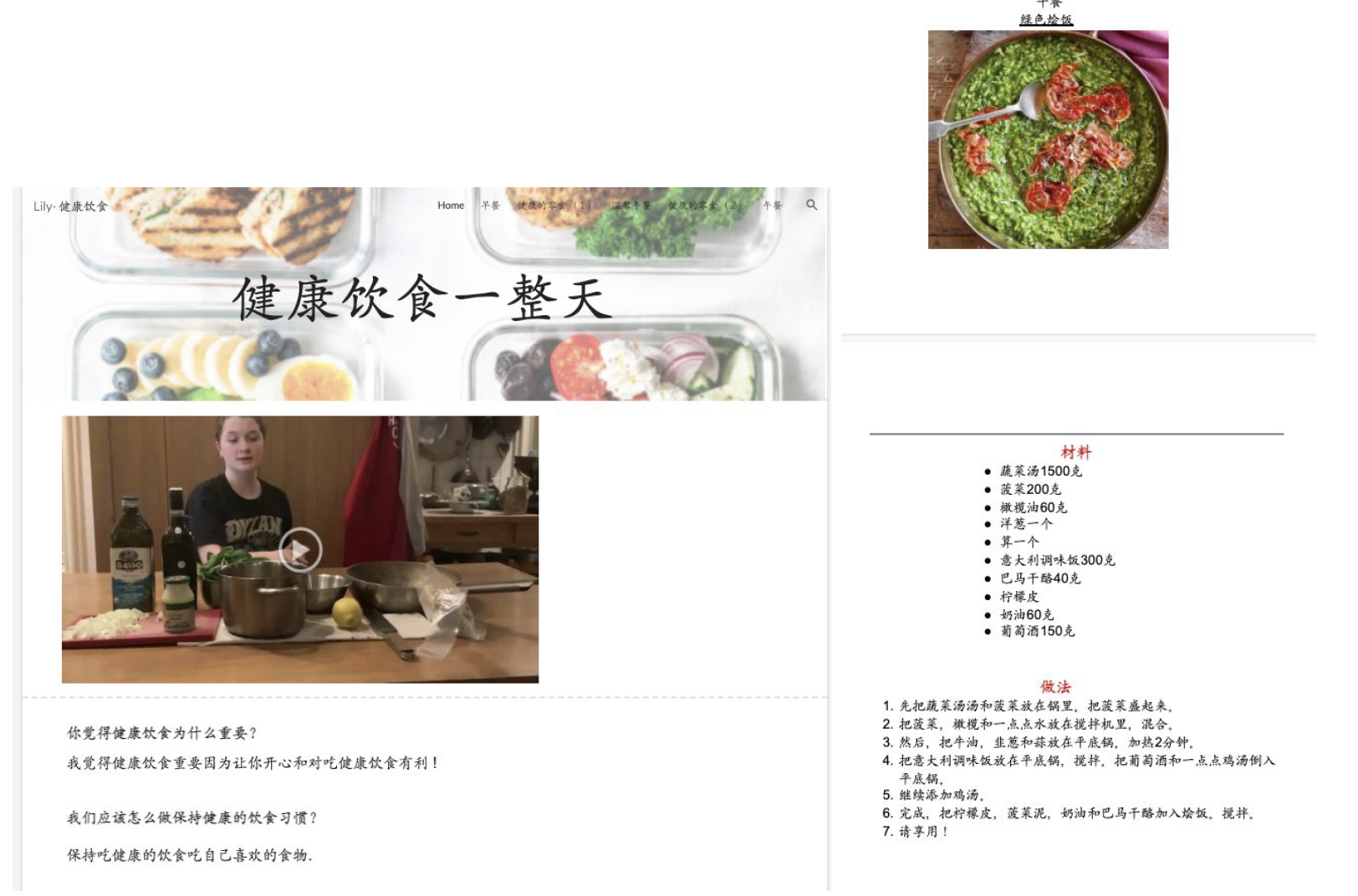 Grade 9 Music
Grade 9 Music students have started working on a composition with their music teacher, Ms Nyssa Brown. The students are using a web-based software called Soundtrap to create original music. Each student is developing the skills of a music producer and receiving feedback about their work thanks to the collaborative nature of the software and the guidance of Ms Brown.
Grade 10 Personal Project Exhibition
Students in grade 10 have been working on presentation videos for their Personal Projects. While working to showcase the presentation skills they have developed in their communications classes, the students are independently using production technologies like iMovie to share the goal, research and products of their Personal Projects. The Personal Projects were showcased in a virtual exhibition in the Veracross Portal starting on 4 February, allowing students to highlight their hard work and achievements throughout the Personal Project process.
Stay tuned for the next installment of the Spotlight on the MYP: Distance Learning series!