Congratulations to the Class of 2022: IB Results 2022 Announcement
We're so excited to finally be able to share the IB results of the class of 2022 with you!
For many of these students, these results represent not only the culmination of two years of determination and hard work through their senior years but also the final milestone of their journey at ISA as they join our alumni community.
Once again, students performed above and beyond expectations, placing ISA far above the world average of IB results for another year. We couldn't congratulate this cohort without acknowledging the exceptional circumstances in which they achieved these results. The unprecedented global pandemic affected every aspect of their academic lives, requiring them to adapt and be flexible as they switched back and forth from in-person to distance learning, making their achievements even more admirable.
We are so proud of each and every student and all they overcame and achieved during their time at ISA. We wish them all the best on the next steps of their journey and say 'goodbye for now' as they become part of our global network of alumni.
Here are some highlights from the collective success of the class of 2022: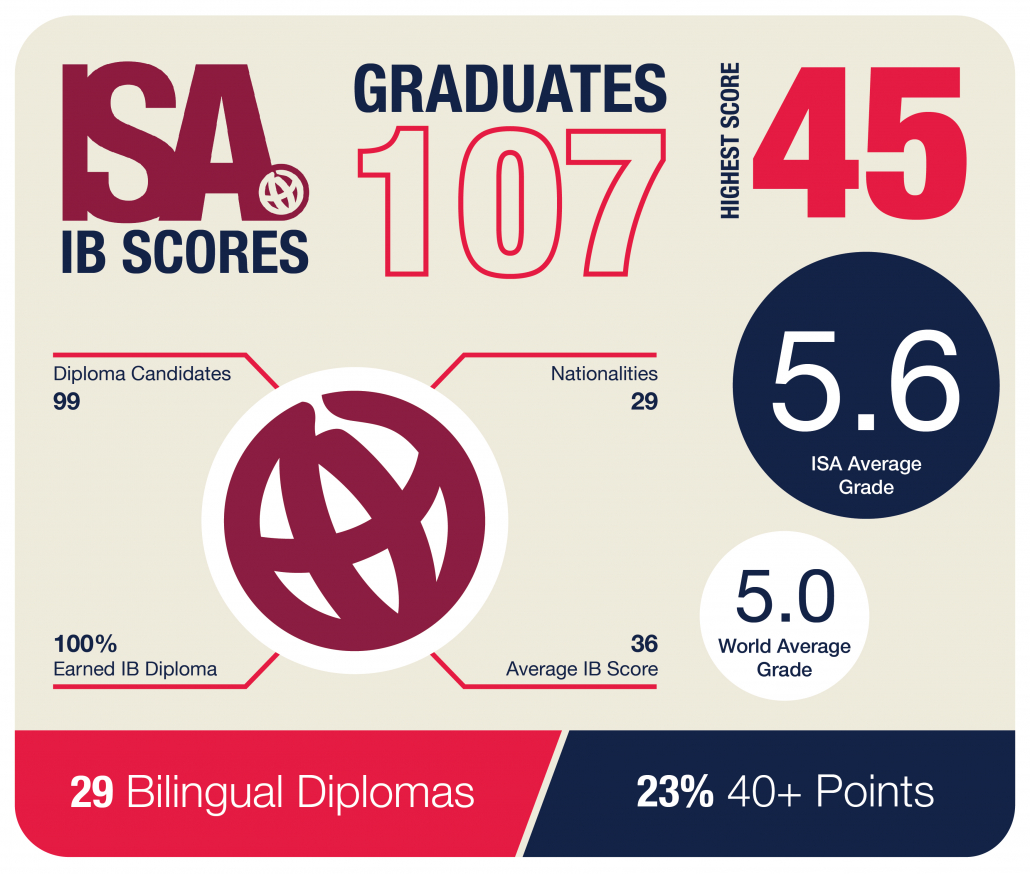 IB Diploma Results Summary 2022
ISA Average Score (average Points): 36
World Average Score (average points): 32
Class of 2022 Highlights
 50% obtained 36 points or more
23% obtained 40 points or more