As an independent, non-profit foundation, ISA is strategically guided by a Board of Trustees (the Board), a group of dedicated professional volunteers, providing legal oversight to the organisation.
The Board plays a central role in looking out for the long-term interests of the school. Approval of the school's annual budget, salaries and capital expenditures are amongst a few of the board's responsibilities. They are the stewards of the schools assets and, through defining the school's mission, vision and philosophy, they serve as the architects of the school's future.
The Board of Trustees for the 2018-19 school year are:
Ton van Nimwegen – Chair and Elected Trustee
Ton van Nimwegen (1969) recently returned to the Netherlands after having lived and worked as a banker in several countries around the world for twenty years. He started his career at Unilever in the Netherlands, then went abroad first for ABN AMRO Bank and subsequently for Rabobank, for which he has now been transferred back to the Netherlands.
Ton has a Ph.D. degree in Economics from the University of Nyenrode in the Netherlands, where he also got his degree in Business Administration. He also has a degree in Economics and a degree in Controlling, both from Erasmus University Rotterdam.
Ton is married to Angela, a Brazilian medical doctor, and they have two children, Nathalia and Sebastian.
Joanna Fleming – Vice-Chair and Elected Trustee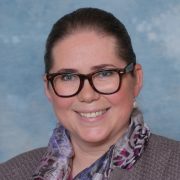 Joanna was elected as a Board member in May 2017. She is a physician and board certified psychiatrist, having worked in Warsaw at the Institute of Psychiatry and Neurology and later as a fellow at the Medical Center of Postgraduate Education. She also has diverse management experience in the pharmaceutical industry, starting at Hoechst Marion Roussel and later Boehringer Ingelheim where she created and headed the Medical Department in Poland, becoming International Product Development Manager at Boehringer's global headquarters in Germany. While in the US she became a certified Life Coach establishing her own practice.
She has studied/worked in 8 countries on 3 different continents and while Polish at heart, feels a citizen of the world. The Flemings moved to Amsterdam from the US in 2014.
Joanna and her husband, Scott, have 2 children attending ISA, where Joanna has been active in the PTA, holding a multitude of positions.
Peter Jun – Secretary and Elected Trustee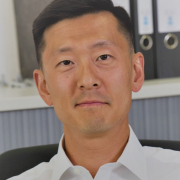 Peter was elected to the ISA Board of Trustees in 2018. He earned an MA in International Relations, with high honors, from the University of Amsterdam and a BA in Government (Political Science), cum laude, from Harvard College (University). Peter has been active in professional real estate investing since 1999, having worked for The Praedium Group, Lehman Brothers and Lone Star in New York and London. In 2006, he co-founded a real estate private equity firm, Arminius Group, which actively invests in German real estate. Peter also serves on the Board of Trustees at the International School of Zug and Luzern (Switzerland). He has three children attending ISA: Alexander, Megan and Aidan.
Peter was born in South Korea and is a dual US and Dutch national.
Marianne Heemskerk – Elected Trustee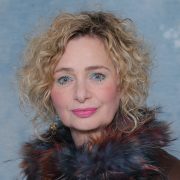 Marianne and her husband Philip have three children attending ISA, Hartog, Jacob and Cato. She has been an active member of the ISA community since 2011, successfully contributing and organising various fundraisers and community building events, which raised substantial profitable funds for the charity committee SHARE.
Marianne held various leadership, board and committee roles. She graduated from University Twente with a Doctorate in International Public Administration incl. Business Administration electives, and held management positions in international settings for Philips, Amsterdam RAI, Miller Freeman, Jaarbeurs International and Ascom Nira. Marianne became a Board Member at Ascom Nira, followed by a Board Member position at Make A Wish International. In 2007 Marianne concluded the Nijenrode Board Member Cycle.
With extensive international experience of management and strategy, Marianne started her own company in 2004 to consult for, and invest in, private equity and startup related businesses and activities.
Jyotsna Mehra – Appointed Trustee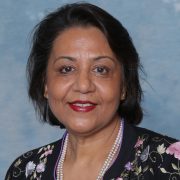 Jyotsna is an accomplished businesswoman, having over 30 years experience in owning and managing several hotels and real estate properties in Amsterdam. Jyotsna is the mother of two ISA alumni, Ritika (Class of 2004) and Uday (Class of 2012) and during her ten-year tenure as an ISA parent, Jyotsna was actively involved in, and led various committees and initiatives (Indian Community Representative, Parent Advisory Committee member and Coordinator and a Founding Member of SHARE) in the school. Her passion for ISA never ceases, and she continues to be an active member of the Indian Community both inside and outside of the school.
Fernando Pereira de Souza – Appointed Trustee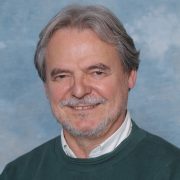 Fernando Lanzer Pereira de Souza joined the ISA Board of Trustees in 2017 as a non-parent member. Fernando holds a B.A. degree in Clinical, Organizational and Educational Psychology from PUCRGS in Brazil. He was a Human Resources EVP at ABNAMRO for 15 years, having moved to Amsterdam in 1996. For ten years he was also a member and Chair of AIESEC International's Supervisory Group. He owns LCO Partners, a management consulting firm, since 2007, and has been active in many countries as a consultant, coach, public speaker and book author. Fernando has two daughters who attended ISA from pre-school to IB graduation in 2009 (Ana Paula) and 2011 (Bruna). He lives in Amstelveen with his wife Jussara, who is a former President of the school's PTA.
René Witzel – Appointed Trustee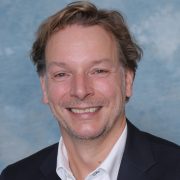 René Witzel (1966) joined the ISA Board of Trustees in 2017 as a non-parent member. He started his career in accountancy at Van Dien&Co (now PWC), continued in leading management positions in various multinational media companies like Bertelsmann Music Group, Arcade, TMF, Radio10, MTV and is since 2002 Managing Director of JCDecaux Netherlands. Having worked internationally and lived abroad for 8 years in Munich and Düsseldorf he returned in 1998 to The Netherlands. René lives in Abcoude with his German partner Antje (Engineer Radiation & Environment) and has 2 daughters.
The ISA community recently paid homage to two long-standing members of the ISA Board of Trustees, Leo van Os and David Masters.