Dr. Bernadette Carmody, ISA Director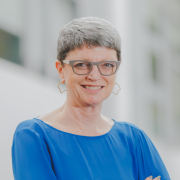 Dr. Bernadette Carmody joined the International School of Amsterdam as Director in July 2019. Formerly, she served in similar roles in Guangzhou, China and Riffa, Bahrain. Additionally, Bernadette has worked as an administrator and/or teacher in Dubai, (Shanghai) China, Venezuela, Norway, and Sri Lanka, as well as in her native Australia.
Sarah Grace, Associate Director for Teaching and Learning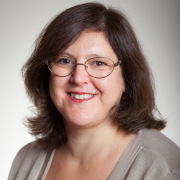 Sarah Grace joined ISA in 1998 initially as the Assistant Head of Lower School, assuming the role of Head of Lower School in 2007.  She obtained her first degree from the Froebel Institute College of the Roehampton Institute with a Bachelor of Education (Hons). Subsequently she has achieved an Masters of Education (Educational Leadership and Management) from the University of Bath. 
Starting her teaching career in an inner city school in Peckham, London, she taught grades 2-4, holding a post of responsibility for Library and Resources and serving as a School Governor. Moving overseas for an international experience, Sarah joined the Yokohama International School in Japan. She was a homeroom teacher for grades 3 to 6, and taught 8th grade English, EAL and Learning Support. She held additional positions of responsibility as an Extra-Curricular Activities Coordinator, Elementary Coordinator and Assistant Elementary Principal.  
Since arriving at ISA Sarah has served as the PYP Coordinator for two years. She has been actively involved with the IB Primary Years Programme as a workshop leader and school visitor. She enjoys collaborating with the IB on development of the PYP and supporting other schools' implementation of the programme. She is invited regularly to join school evaluation teams for the IB and the Council of International Schools.
Susan Loban, Head of Lower School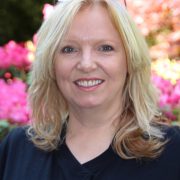 Susan Loban has been a member of the ISA community since 2002, where she began as a grade 5 teacher and Grade-level Coordinator before being appointed as the ISA Lower School Curriculum Coordinator. Since 2010, she has served as the Assistant Head of Lower School, where she has been responsible for the evaluation of teaching and support staff, overseeing all lower school supervision and management of all aspects of the re-accreditation process at ISA for the New England Association of Schools and Colleges (NEASC), The Council of International Schools (CIS) and the International Baccalaureate (IB). In addition to her administrative role, Susan manages the global events, seminars and conferences for the ISA Centre for Development, Learning & Technology. 
Susan has prior experience working in schools in Canada, the UK and Romania, where she worked as a classroom teacher in grades one through ten, as a district-level curriculum consultant for middle schools, demonstration classroom instructor and an IBPYP coordinator. She is a PYP Workshop and Online Course facilitator, a PYP school authorization and accreditation team member for the IB and has served on curriculum writing teams for the IBPYP, including the Learner Profile and Assessment in the PYP.
Susan holds a Bachelor of Education from the University of Calgary with a double major in French as a Second Language and Social Studies. She completed her coursework for her Masters of Education in Curriculum Studies from the University of Toronto and is currently finalising her Masters of Educational Leadership in International Schools from the College of New Jersey Global Programs.
Andrew Watson, Head of Upper School
Andrew Watson joined ISA in July 2022. He was previously Director of the Jerusalem American School, a K-12 1000 student school in East Jerusalem. Trained as an Artist, he exhibited in his home town of London before entering international education in West Jerusalem 24 years ago, since when he has worked across 4 continents in a wide variety of positions, from Head of Visual Arts, CAS, ToK and IB Diploma Coordinator to Principal, Director and Governing Board member and Chair. He is a CIS and IB school visitor, IB workshop leader, co-author of the IB Leadership Pathway and a regular contributor to international education research and publications. Andrew has developed a long-standing commitment to Child Rescue Nepal (CRN) www.childrescuenepal.org the leading UK registered charity that works exclusively for disadvantaged and stigmatised Nepalese children, on whose behalf he ran the 2012 London marathon.
Carolyn Lacey, Assistant Head of Lower School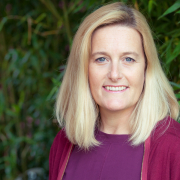 Carolyn Lacey joined ISA in 1997 initially as a homeroom teacher and Grade Level Coordinator. Carolyn was subsequently appointed as PYP and Curriculum Coordinator, a position that she held for three years. Since 2015 Carolyn has served as Assistant Head of Lower School, where she holds responsibility for the evaluation of teaching, leading professional development of staff, implementation of curriculum and the pastoral care of the younger students in Lower school.
Carolyn obtained her first degree from The University of Warwick, UK with a Bachelor of Arts (Hons) and subsequently gained Qualified Teacher Status (QTS) from The University of Warwick. Carolyn holds The Certification of International School Leadership (PTC) and Master of Science (Merit) in Educational Leadership from The University of Leicester UK.

Carolyn began her teaching career in England before working in British International and International Schools in Europe and Africa. Carolyn is a highly experienced and deeply committed educator. She is an Early Childhood specialist and has thorough knowledge of developmentally appropriate practice and philosophies, including child development.
Jim Canavan, Assistant Head of Upper School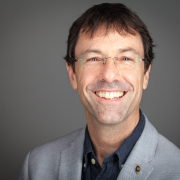 Jim comes to ISA via a number of international schools. He has worked as an English teacher for students in grades 6 – 12 in the United States, Brazil, Venezuela and Egypt. The administrative leg of his educational journey began in Egypt and continued to Cambodia and Holland and ISA, where he has served as Assistant Head of Upper School for the past 6 years.
Paul Griffiths, Assistant Head of Upper School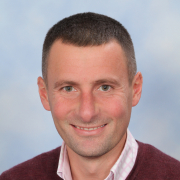 Paul Griffiths, originally from Oxford, UK, joined ISA in August 2003 having begun his teaching in middle England. He obtained his Bachelor of Science (Hons) degree from the University of Southampton, before completing his Post Graduate Certificate of Education from Oxford Brookes University. Subsequently, Paul has achieved a Masters in Education (Educational Leadership and Management) from the University of Bath. Paul has served in a number of roles, and he has been our IB MYP Coordinator here at ISA for the last 4 years. He transitioned to become an Assistant Head of Upper School in August 2020. Paul's greatest passion's outside of education include being a father to his two young children, running marathons and playing football.
Administration Contact Information
Director's Office
Dr. Bernadette Carmody, ISA Director
directors_office@isa.nl
Associate Director for Teaching and Learning's Office
Sarah Grace, Associate Director for Teaching and Learning
associatedirectors_office@isa.nl
Lower School Office
Susan Loban, Head of Lower School
Carolyn Lacey, Assistant Head of Lower School
Vicki Watson, Assistant Head of Lower School
ls_office@isa.nl
Upper School Office
Andrew Watson, Head of Upper School
Jim Canavan, Assistant Head of Upper School
Paul Griffiths, Assistant Head of Upper School
us_office@isa.nl